There are people who do creative work, and then there are leaders in the creative industry whose work is guided by a clear sense of purpose. Benj Billones of Schild Studios belongs to the latter.
"I have always thought I had an entrepreneurial spirit. When I was still in the corporate scene, my friends had their own businesses, and they always turned to me for guidance," Benj says.
"There was no specific moment when I decided to become an entrepreneur, it was more a process of finding my confidence, realizing it was time to pursue that desire, and knowing I finally had the right level of maturity."
Benj is a co-founder of Schild Studios, a production and content creation company in Mandaluyong City. Schild Studios is the first all-in professional portrait studio providing a full suite of services including hair and makeup, art direction, and styling for both personal shoots as well as for brands and creative agencies to use for their campaigns.
"The name comes from the German word for 'shield', and we thought it was a cool, creative name for a brand, but more importantly, it always gets people talking," explains Benj. "When they come to our studio, they ask us how to pronounce 'Schild' and it gives us something to talk about and break the ice. That way we can tell our story, too, and that's really good for us."
Read the blog How to Establish Your Brand Voice
That story is one focused on a partnership that developed over the course of the pandemic between two good friends whose entrepreneurial journey began with a simple product: protective face visors.
"Before the pandemic, I was a freelance consultant for many start-ups and brands. Separately, I was also doing production work as a wardrobe stylist. But once the pandemic hit, all my projects stalled. One day my good friend texted me and asked me if I wanted to sell these stylish, protective visors," Benj explains.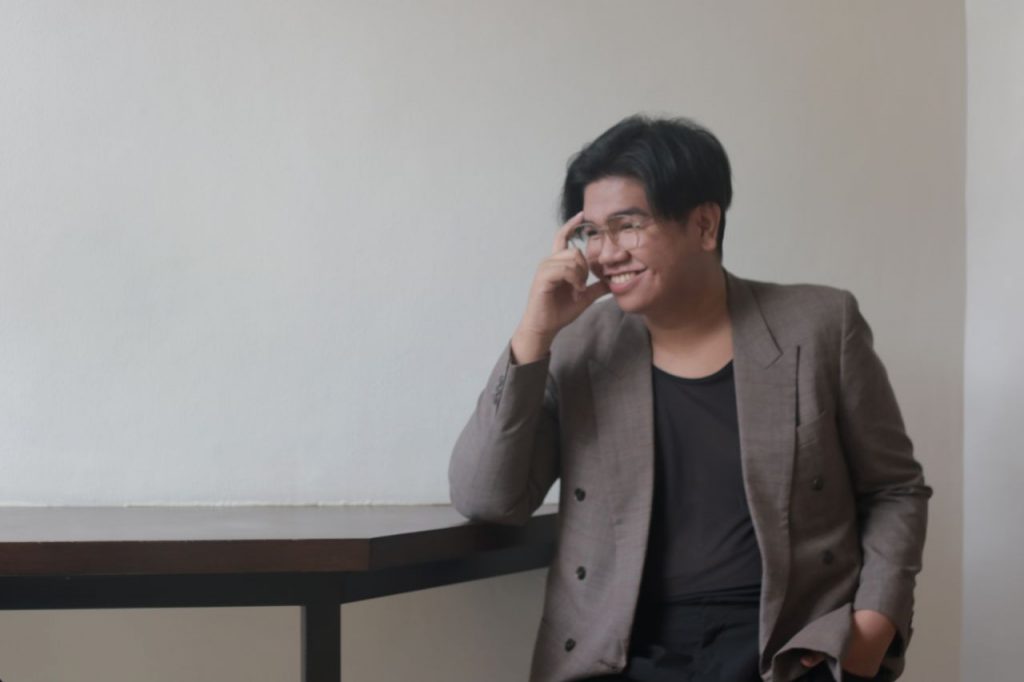 Benj's business partner and co-founder of Schild Studios, Janine Bacsa – Plaza, also had her own business, which had to pause due to the sudden announcement of lockdown. But they quickly found a way to pursue a new venture together, having had a unique product in their hands.
"In the early months of the pandemic, face shields were not yet mandatory. It just made sense to offer additional protective gear, plus we were looking for something to do to fill our time," he says candidly.
Bringing their years of combined experience in the creative and beauty industries together, the tandem's top of mind strategy for launching their new business was to treat it as they would a campaign for their brands or clients. Benj and Janine hired models, did a photoshoot for their product, built a whole campaign around its launch, and it became an instant hit.
But with lockdown extending and more alternative face shields coming into the market, Benj and Janine knew that their product would soon fade from the public interest. They were faced with a choice: split their earnings in half or do something else, such as building a new business and growing it.
With product shoots resuming at a small scale in late 2020 and early 2021, they saw an opportunity to open their own studio, especially because they had the knowledge, creativity, and professional experience to manage its everyday operations.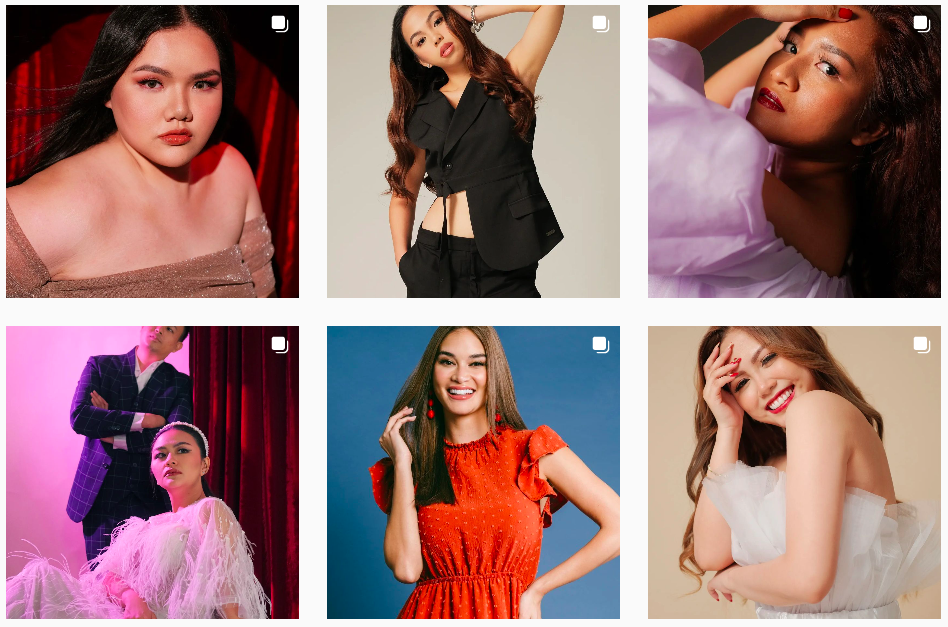 Today, Schild Studios requires bookings to be made a month in advance as the waiting list of clients is full. It's a positive kind of busyness that they're taking head on. But despite all the brands waiting to work with them, a new facet in their business model excites Benj in a different way.
"I enjoy doing personal photo shoots because I get to be more creative. But more importantly, I can feel the purpose or the meaning of the work more," Benj explains.
"We're not just producing beautiful photos, we're making the photos meaningful to them."
He describes his work ethic as "personal," driven by his desire to better understand his clients' motivations by showing more empathy and dedicating time to speaking with them to learn the motivations behind the shoot.
"We have clients who do a shoot with us to give themselves a gift, so they've got something to remember certain milestones with, like a birthday or graduation. But there are also clients who want to do the shoot to see themselves in a different light," Benj explains.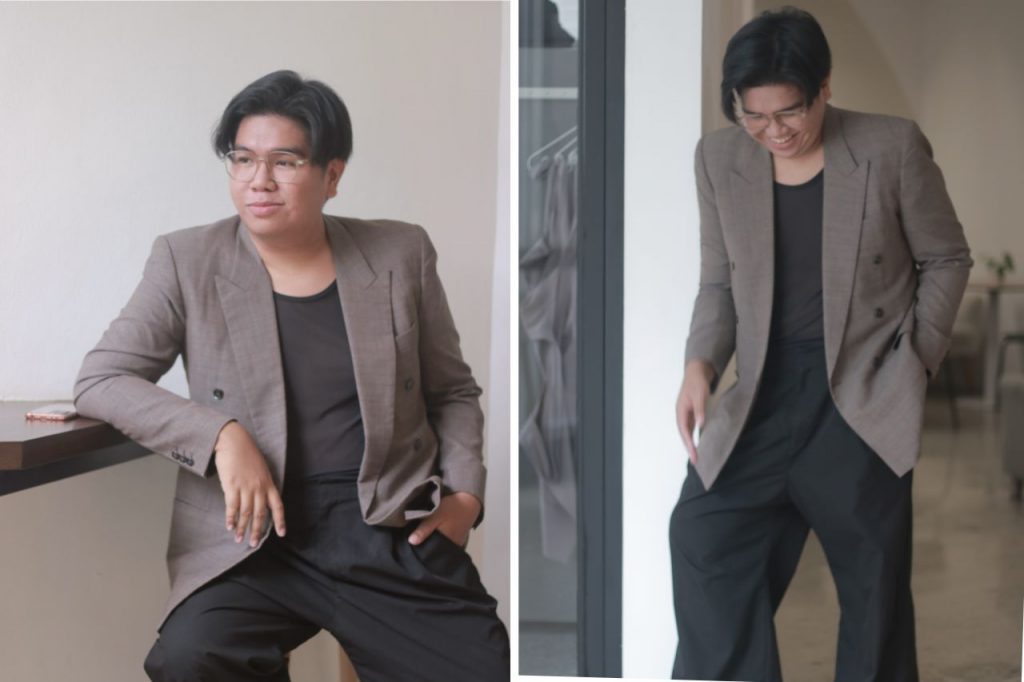 "We've had shoots where individuals do it so that they can see how beautiful they are. In fact, we've even had clients cry in our studio after seeing their photos because it was all very therapeutic for them."
In addition to all his experience as a photographer, creative director, and stylist, another aspect of Benj's extensive personal portfolio is that he's a life coach, a part of him that he believes plays a big role in his ability to communicate with his clients. "The actual art happens during the shoot – when you engage with the client and ask them about their story."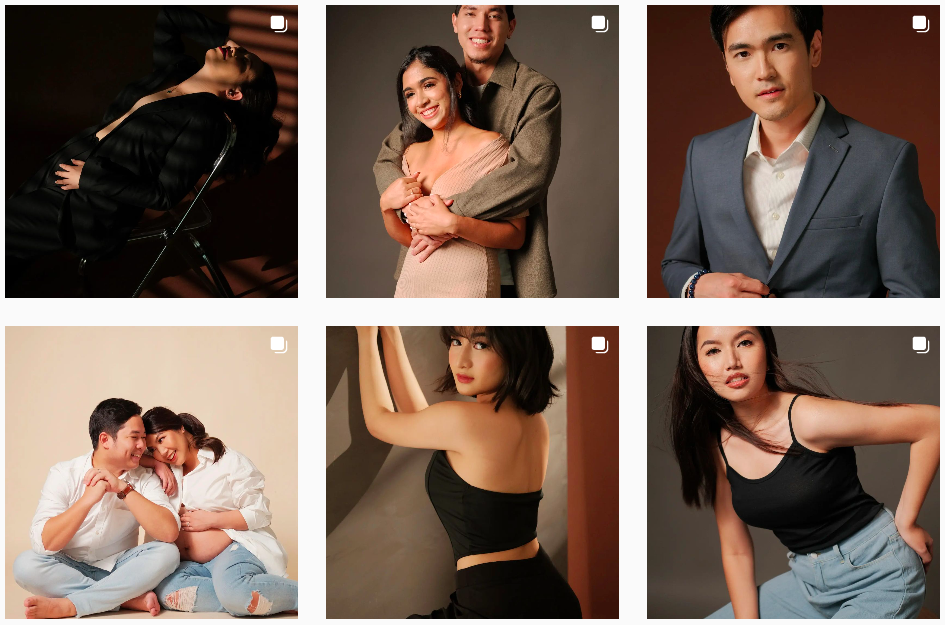 When Benj talks about his work in Schild, his passion is unwavering, and everybody who speaks with him can sense how much he loves what he does.
"It's clear to me and Janine that this isn't a raket or a short project. We're building our legacy. I can say I'm at that point. I know that my work here is my legacy. Through this studio, we have a chance to touch more people's lives."

We're excited to share more emerging founders, creatives, and artists' updates. Stay tuned! Follow us on Instagram for updates @mnwstudios.